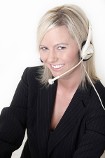 ***** Sales-Account Manager "Best practices"
This is about developing existing accounts, deep and wide, in the Reseller Marketplace.
Supplies Network is the largest privately-owned wholesaler of IT Consumables in the U.S. A St Louis Best Places to Work Staple. An early innovator of Managed Print Services, the company leverages top industry talent, a dedicated IT-Development team with experience in packaging SaaS services, and relationships with all segments of the print-provider value chain including major supplies manufacturers and dealers.
In addition to being a leader in print management, Supplies Network specializes in IT supplies, equipment, office accessories and data storage media from 80 leading manufacturers. Visit www.suppliesnetwork.com for more information.
This is not your ordinary sales job. Supplies Network's Account Managers don't "smile and dial". We are targeted and strategic in our approach to sales. The Account Manager is responsible for developing accounts into partners and moving every dealer forward while giving you the opportunity to succeed and hone your sales skills.
Sounds Good, But How?
· Driving sales territory growth through relationship building and consultative marketing
· Analyzing dealer purchasing patterns to find new opportunities with existing and new accounts
· Effectively leveraging resources to accomplish increased dealer product mix and connectivity
· Delivering first in class customer experiences to our network of dealers
· Discovering new methods of stripping SN cost to increase margins
What do SN Account Managers have that sets them apart and insures Success?
· Tenacity – Driven to maintain and expand SN's market presence through telephone-based,
customer-focused selling.
· Ownership – Take the initiative to provide top-notch products and services to clients.
· Professionalism – Serve as front-line representatives for SN's products and services.
· Business Acumen – Able to quickly understand customers' needs and how SN's products and services
can best meet and exceed their business goals.
· Problem Solving Ability – Handle difficult situations in a professional manner and resolve conflicts
immediately.
· Can Delegate – Work well with team members and supervisors to best serve our customers.
· Asks for the Close – Meet or exceed personal goals and objectives.
· Likeability – Provide professional, polite, and precise service to all customers.
· Proven Success – Customer-focused selling to drive customer retention and expansion.
· Four Year College Degree – Or equivalent education and experience.
· 1-3 Years of Sales Experience to Start- Preferably in a consultative business development role.
Why Supplies Network?
A Salary plus bonus plan is in place and comes with full benefits. A positive environment, community involvement where you will learn and grow Professionally and Personally for continued success and upward mobility for your career Destiny.